The Gravel Pit
Swarkestone gravel pit is a traditionally dug pit covering approximately 80 acres providing all of the usual features you would expect from a large pit including large islands, bars, plateaus, shallow snaggy areas to observe fish and deeper areas at range.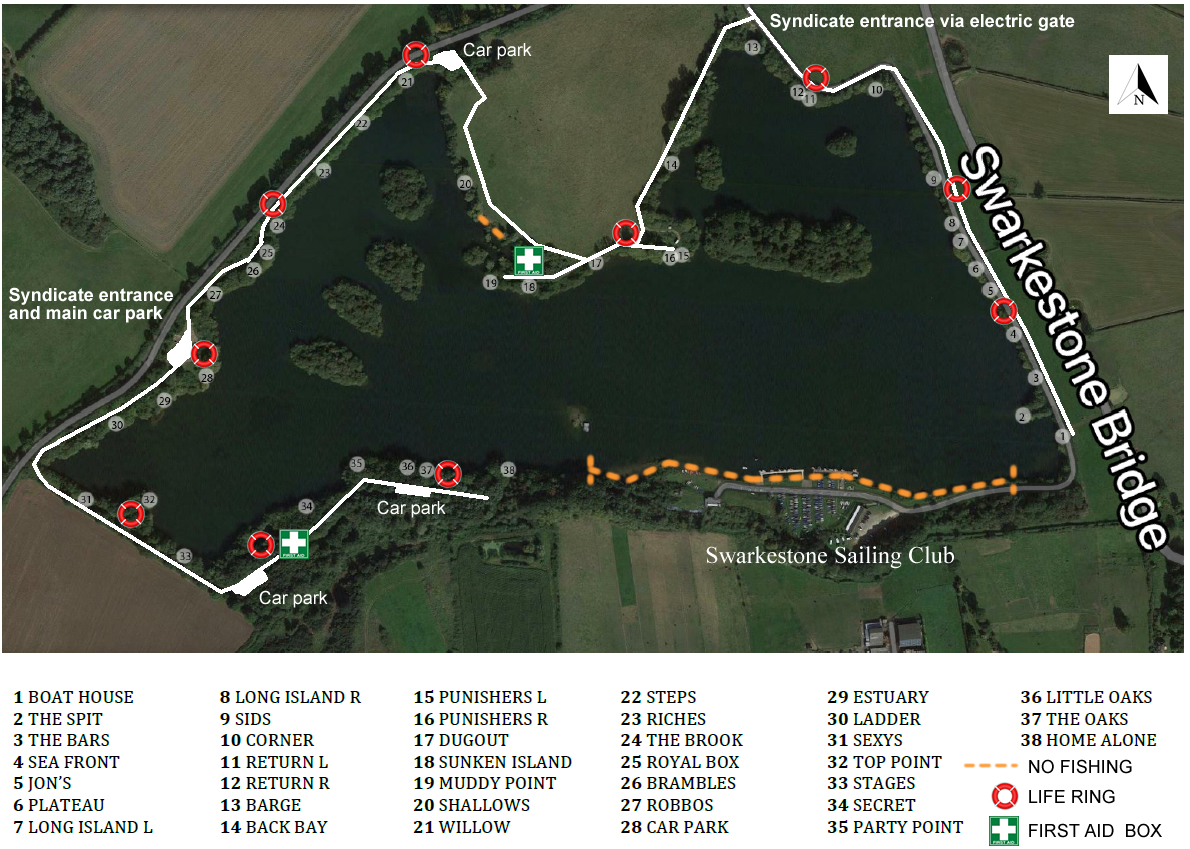 A great deal of effort has been applied to provide excellent access and security.  It is now possible to drive to all swims. In addition to access to and quality of swims the entire site is now protected by electrified otter fencing.
Although the gravel pit has been fished previously, a large number of swims did fall into poor repair and the existing vehicle tracks became overgrown or covered with earth. To allow access to the swims and pathways have been re-established and upgraded to provide excellent comfort, in fact you can park behind all but one of the swims.
It must be stated that the natural character of the pit has not been effected by the major improvement works. that have taken place Features such as snags, fallen trees and sunken barges all remain to provide cover and features that the carp appreciate.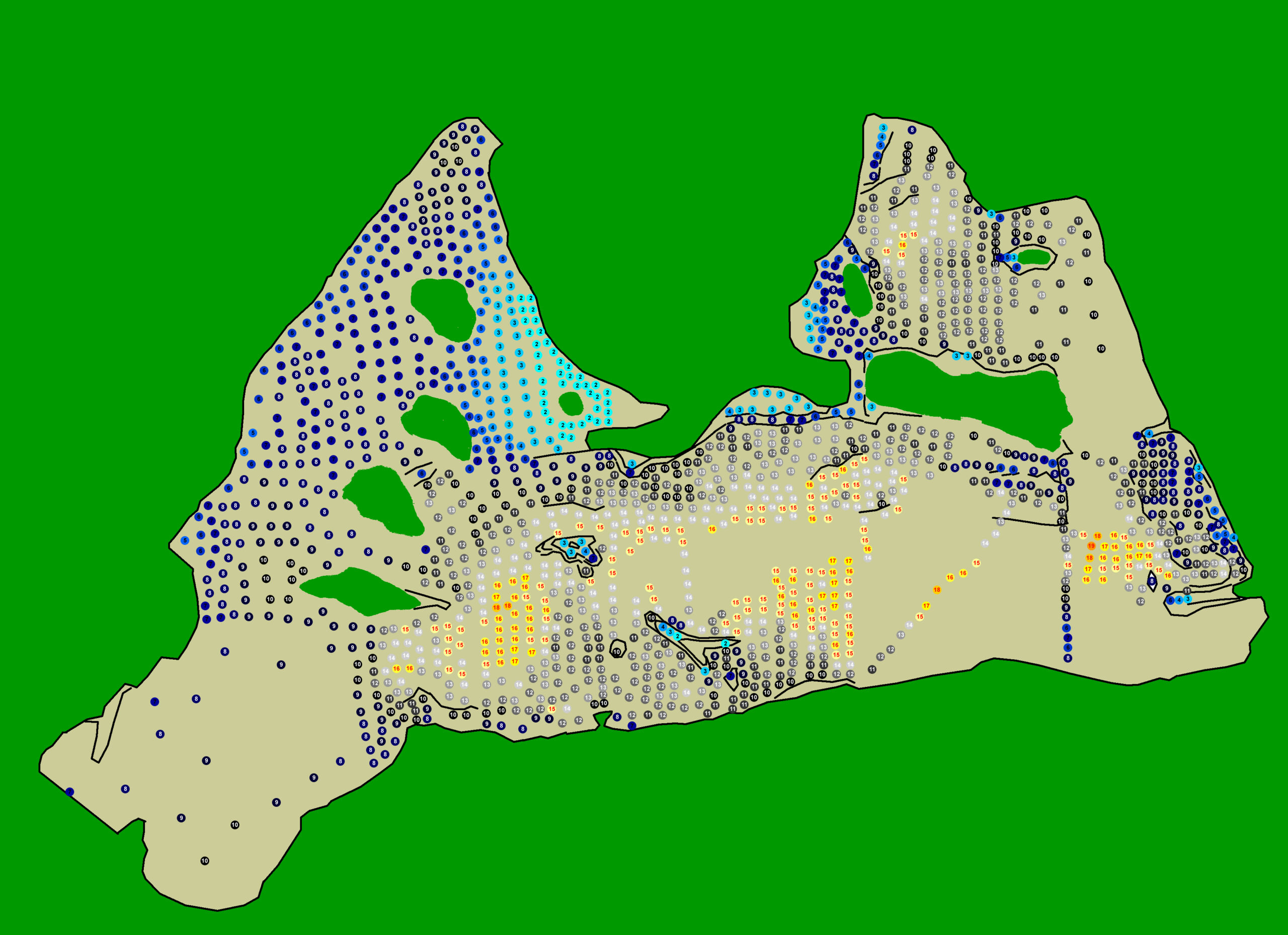 Pit Contours
The syndicate have acquired a reasonably accurate map of the pit contours, thus reducing the amount of marker rod work.